Vitamin C, also known as ascorbic acid, is

 essential

 for the growth, development and repair of all body tissues. It aids the formation of collagen, which helps to strengthen your s
kin, as well as increase elasticity and hydration so your skin is youthful and plump. Benefits include:
safe for most skin types
hydration
brightening
reduce redness
reduce hyperpigmentation
reduces the appearance of under-eye circles
promotes collagen production
may help prevent sagging
may protect against sun damage
may soothe sunburns
may help wound healing
The Ordinary Vitamin C Suspension 23% + HA Spheres 2%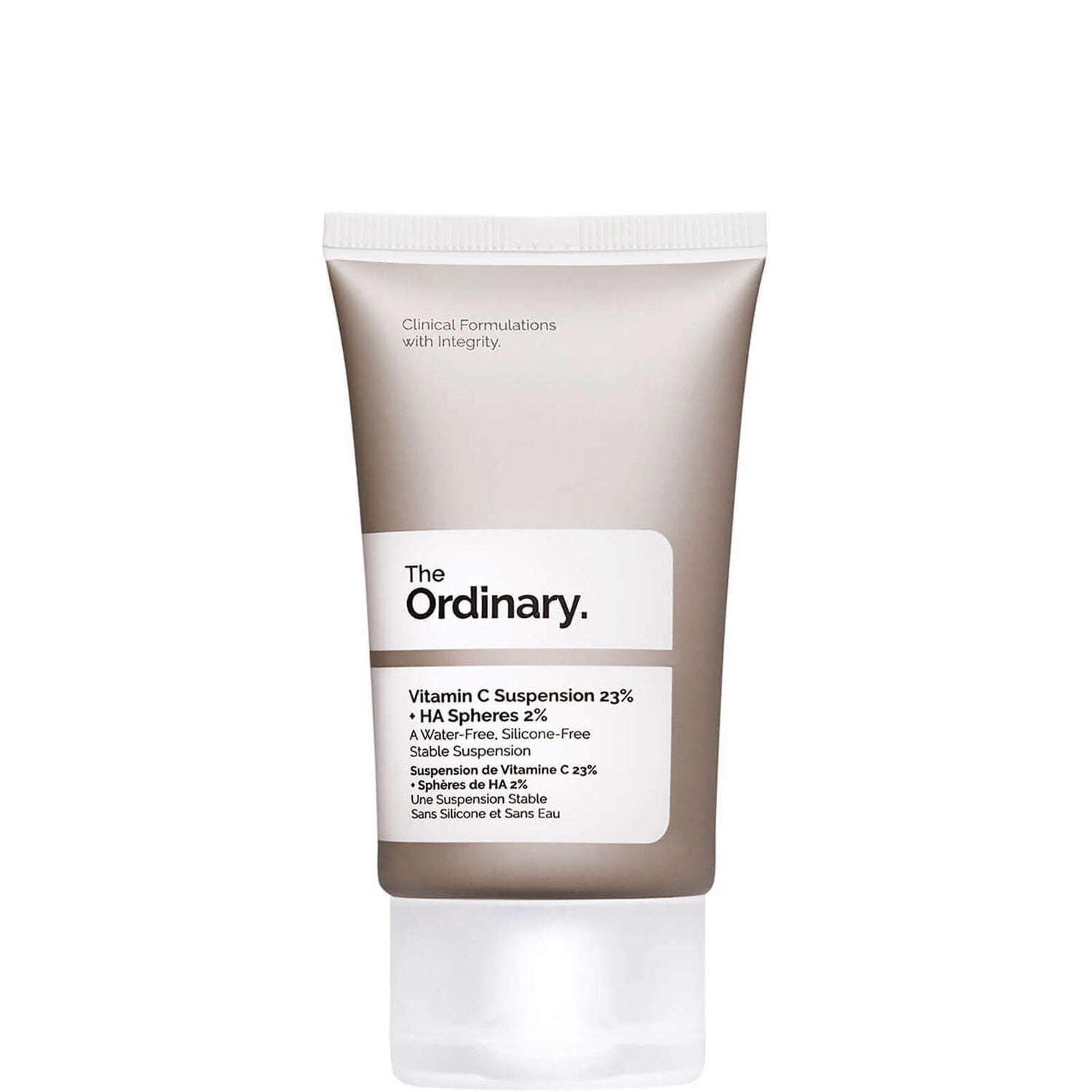 This antioxidant-rich serum features vitamin C (L-Ascorbic Acid) at the centre of its formulation with a concentration of 23% without a drop of water as water can destabilise the efficacy of vitamin C. Vitamin C is an effective antioxidant that brightens the skin tone and reduces the appearance of signs of ageing. The formulation is further supported with the addition of dehydrated spheres of Hyaluronic Acid to offer visible surface smoothing alongside the benefits of Vitamin C. This treatment is ideally applied at bedtime so you can wake up to visibly radiant and glowing skin.
A serum containing vitamin C is a powerful, multi-functional antioxidant and skin brightening ingredient. It helps to tackle the appearance of hyperpigmentation, dullness and fine lines.Formulated with 30% pure L-ascorbic Acid, this serum helps your skin appear brighter and targets signs of aging. It also helps to protect against free radicals and pollution.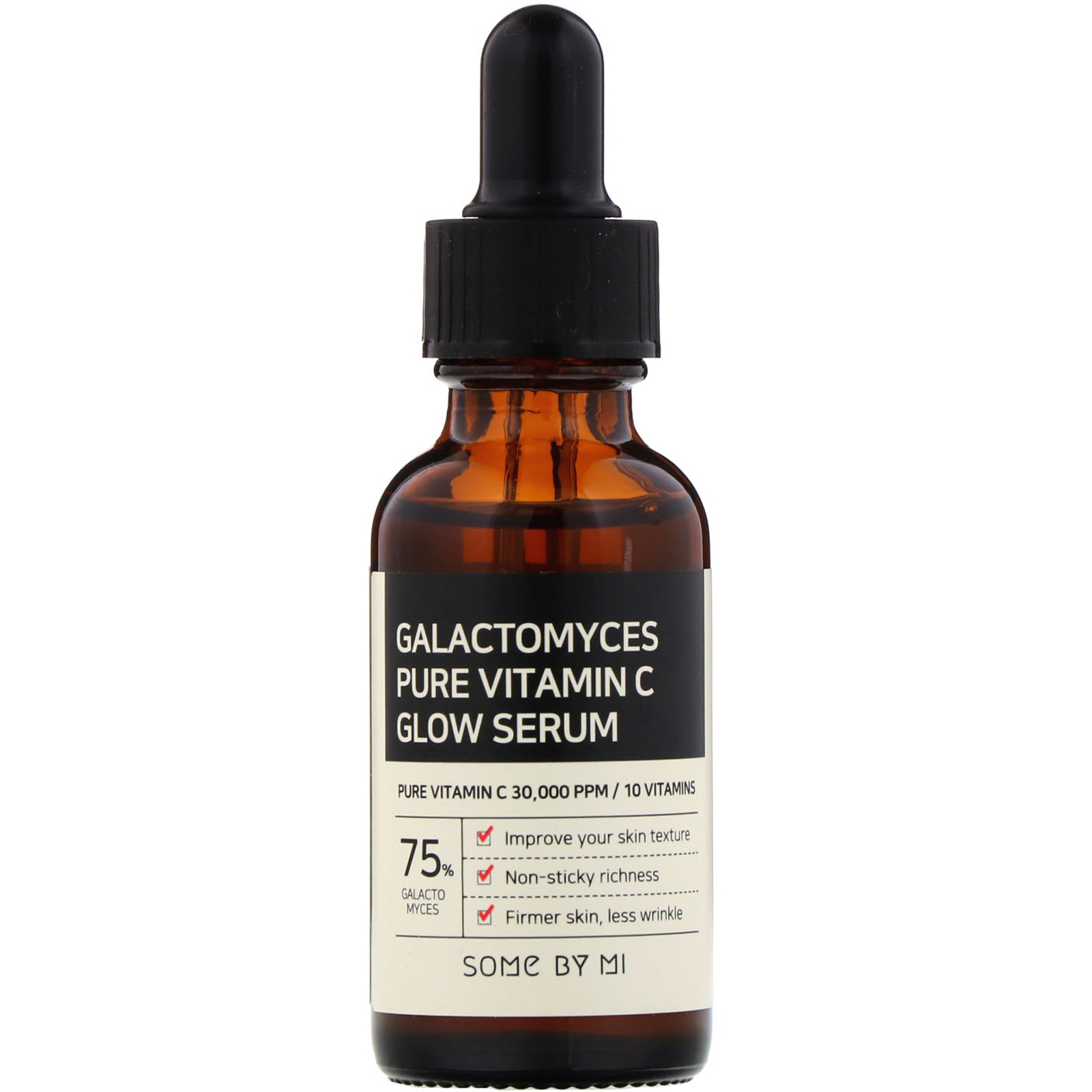 Multifunctional serum not only soothes irritated skin but also help minimizes pores thanks to galactomyces, also infused with Vitamin C to brighten complexion and to reduce wrinkles. Restore your complexion's youthful radiance! This serum boasts 3% pure ascorbic acid (vitamin C) and 75% galactomyces ferment filtrate. In addition to its brightening benefits, galactomyces is also known to moisturize, smooth skin texture and boost elasticity. Vitamin C helps brighten skin for a gentle glow, while also fading dark spots and hyperpigmentation for a more even skin tone. This vitamin C serum is free of artificial fragrance and colors, parabens, sulfates, animal products, mineral oil and silicone.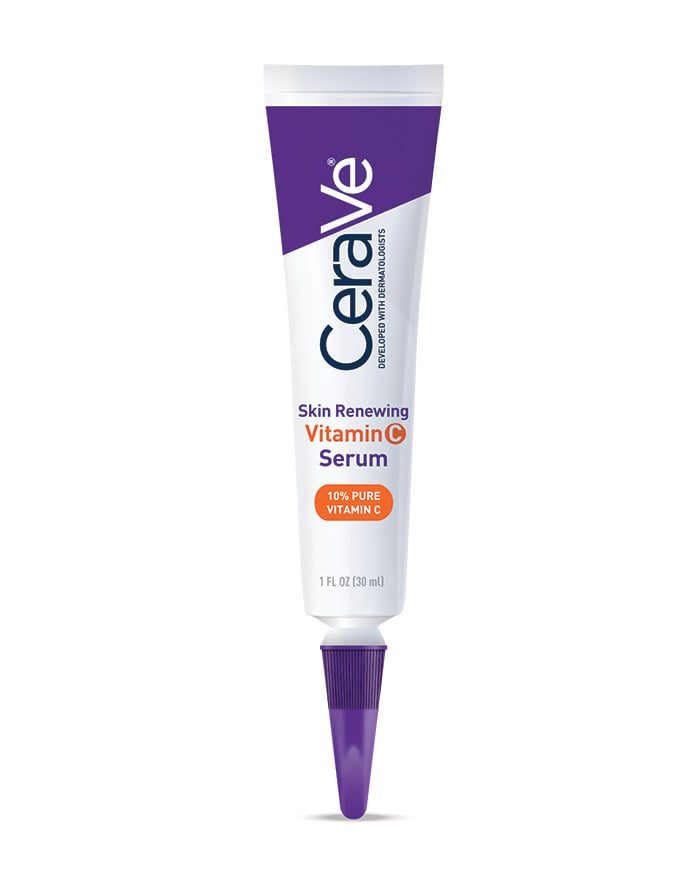 CeraVe Skin Renewing Vitamin C Serum features 10% pure vitamin C (L-ascorbic acid) for antioxidant benefits while helping to visibly brighten the complexion and promote a more even skin tone. This potent yet gentle lightweight vitamin C serum is also formulated with three essential ceramides, moisturizing hyaluronic acid and soothing vitamin B5 to help improve texture, restore the skin's protective barrier and enhance hydration for soft, radiant, healthy-looking skin. Suitable for all skin types, including sensitive, this vitamin C serum also comes in protective packaging that helps prevent oxidation and maintain product performance.

Vitamin C is an effective antioxidant that brightens the skin tone and reduces the appearance of signs of aging. This formula offers a very fine L-Ascorbic Acid powder that visibly targets the appearance of uneven skin tone, dullness, and signs of aging and is formulated to be mixed with other treatments (except those containing Niacinamide or EUK 134). The format of this formula is a very fine, anhydrous, L-Ascorbic Acid powder and, as such, provides the most direct exposure of extremely high concentrations of Vitamin C topically. With such format, a very strong tingling but non-irritating sensation is expected during the first 1-2 weeks of use until the skin's tolerance to such high exposure is elevated. Mix a small amount with other treatments in the palm of your hand and apply to face in the AM or the PM.